Join us in Creating the Sweetest Candy Experience.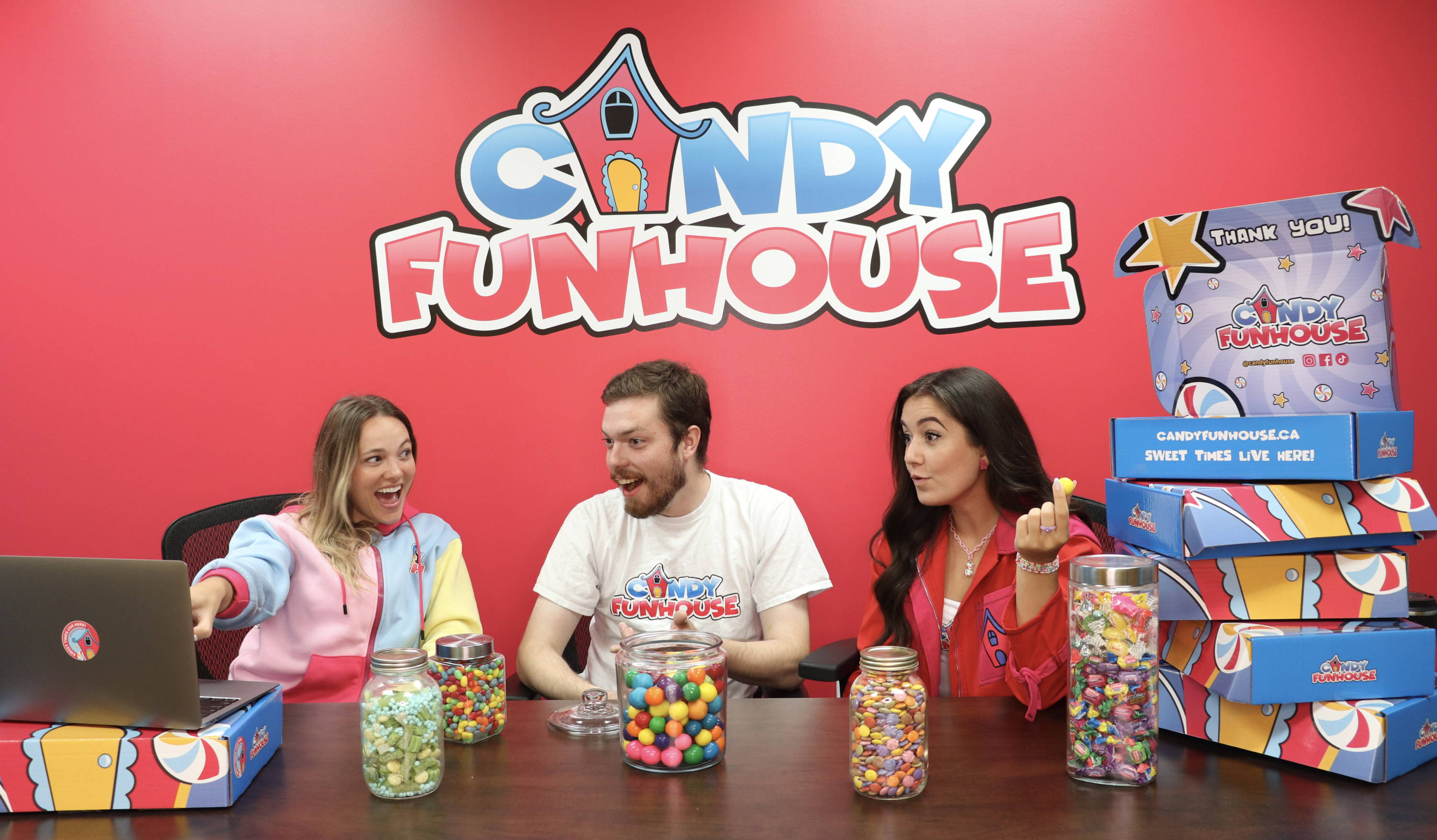 Creating happiness through the sweet power of candy.
We offer a wide selection of confectionary products, including the candy you grew up on, the candy you love now, and the ones you have yet to discover!
Our knowledge, experience, and passion for candy are the perfect ingredients to providing a memorable candy experience. We are the candy experts, sweet times live here!
---
Chief Candy Officer
Pay Rate: $100,000.00 CAD annually
Job Description:
We are looking for the world's first and only Chief Candy Officer! This opportunity is work-from-home with the option to work out of either Toronto, Canada (Canadian Residents) or Newark, New Jersey (American Residents), paying up to $100,000 annually to lead the "FUNhouse" Candy Strategy. This includes approving all candy in inventory and deciding whether or not to award each treat with the official "CCO (Chief Candy Officer) Stamp of Approval".
Applications for this Job are now closed as of Aug 31, 2022.
Click here for more information
---
Social Media Personality
Pay Rate: $17-$24 hourly
Job Description:
We've got a pretty sweet brand, and we want someone to help make that brand as awesome online as it is in real life. We're looking for someone with a finger on the pulse of both candy and pop culture, a good sense of how social platforms operate, a natural ability to relate to fans, and someone who is willing to do the work necessary to help the brand be great on social.
Linkedin: Apply Now
---
Shopify Developer
Pay Rate: $120,000-$160,000 annually
Job Description:
Candy Funhouse is looking for a Shopify Developer to manage, optimize and expand our ecommerce store hosted on Shopify.
Reporting to the Chief Technology Officer, you'll be responsible for maintaining and updating code and apps on our Shopify storefronts, developing new product pages, and running A/B tests to continuously improve site performance and conversion.
---
Search Engine Optimization Copywriter
Pay Rate: $16-$22 hourly
Job Description:
We are looking for a creative, dedicated individual to join our team as a content developer. The responsibilities of the content developer include creating original content for our website and advertising that includes copywriting, product descriptions, social media, blogs, and technical work. The content developer must also adhere to SEO best practices, considering keyword density and prominence, tone, style, and readability to organically elevate our website's placement in a search engine result.