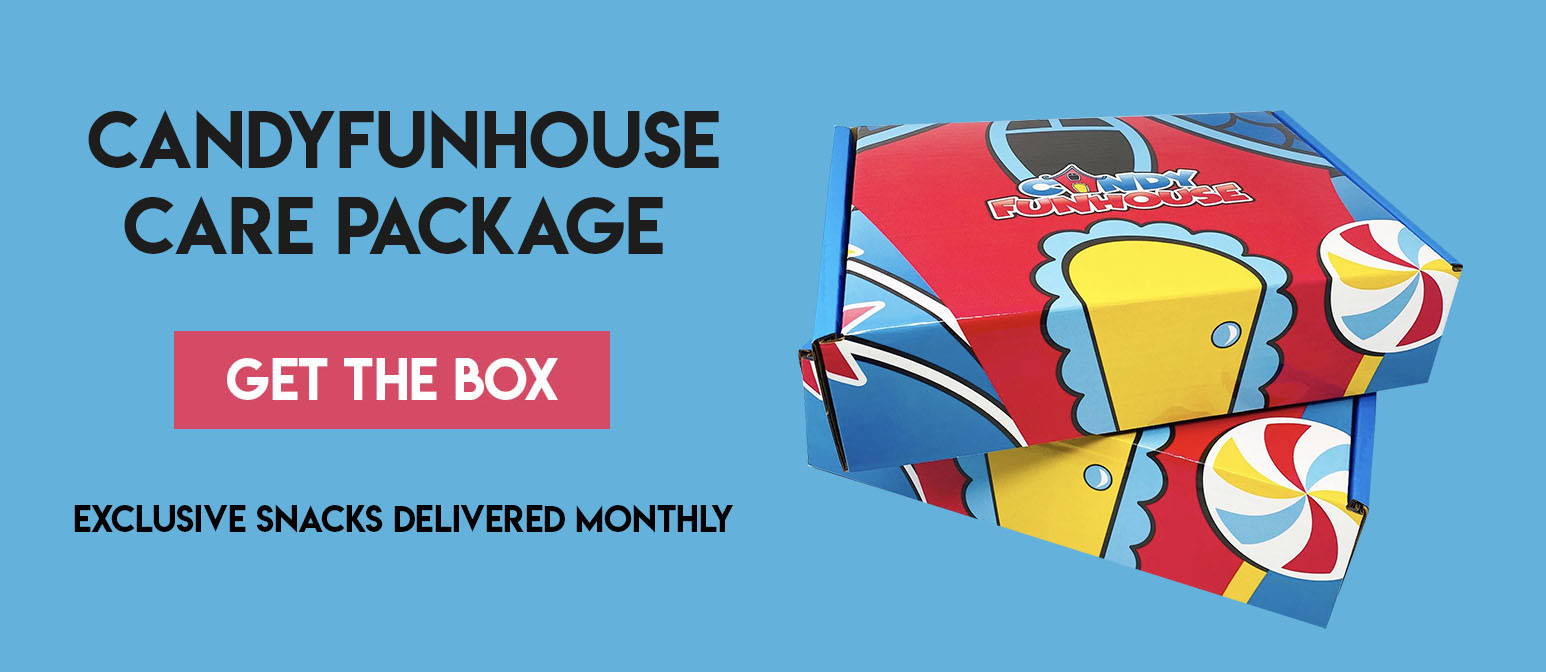 Our Candy Experts handpick the newest, sweetest, and most loved snacks from our enormous collection on a monthly basis.
*on qualifying CAD orders only. $15 Flat Rate shipping across USA.
Become a member and for just $64.99 each month, you'll get the newly designed Candyfunhouse Care Package filled with sweet snacks.
If you love to try the freshest candies and chocolates from around the world, the Candy Care Package is for you.
Every month you will receive a Candyfunhouse Care Package packed with the 20-25 newest in season snacks.
Still unsure? See what fans received from their past Candyfunhouse Care Package boxes
20-25 NEWEST IN SEASON SNACKS